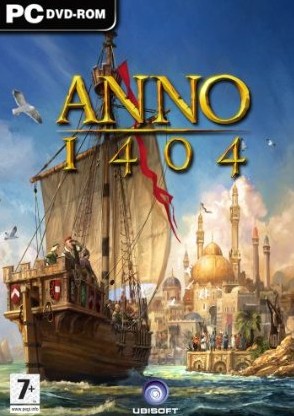 Anno 1404 Dawn Of Discovery-Razor1911

Already heard a few people asking about this game. Well here's Razor again with the cracked version of this game. This isn't really my genre of game, but I'm sure a lot of you do like it. Enjoy

Dawn of Discovery takes place in the year 1404, when King George's land is suffering from severe droughts and brutal famine. Aware of his people's distress, the king calls on his two sons, William and Edward, to acquire new territories in order to produce enough goods to satisfy the needs of his empire's inhabitants. Whereas Edward suggests aggressive means to collect the precious resources, his brother William offers a peaceful solution, proposing to explore new and unsettled lands in the south of the kingdom.